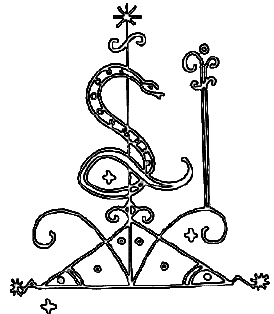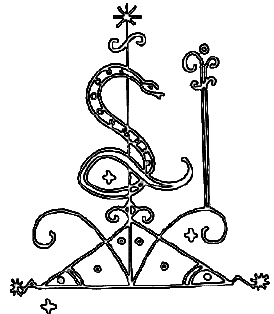 AFOUTAYI DANCE STUDIO
New Home & Renewed Programming!
Afoutayi is back with regular classes, rehearsals, performances and more! We welcome you to the AFOUTAYI DANCE STUDIO (2525 Nevada Ave North, Suite 211, Golden Valley, MN 55427), our new home for your regular dose of movement, tradition, sonorous folklore, and Haitian, African, and Afro-Caribbean spirit.
​
**IMPORTANT COVID-19 PROTOCOL: Please help us keep the space and each other safe by following CDC recommendations: wear a mask, bring your own water and hand sanitizer, and stay home if you feel sick.**
Book Us in Golden Valley, MN
Here at Afoutayi, we love to dance and we love to perform. You can book our team to perform or teach a class in a variety of settings: colleges, K-12 schools, galas, community events, festivals, and private events. We provide dance and drumming classes. We are happy to work with you to tailor our offerings to accommodate a specific need for an event or host venue. We can also create choreography to be performed either by Afoutayi or by other dance groups.
Below, you can learn more about our classes, residencies, and live performance options:
Our approach makes dance classes and residencies a fun and educational experience, in addition to being a really great workout! We offer individual classes and residencies from one-day to one-week in duration for K-12 students as well as other groups. See below for group and venue requirements, selection of content, and levels available.
Never shy and always up for more dancing, we can design a 60-minute performance fit for any audience. Accompanied by live percussion, dynamic storytelling, and folkloric singing, our performances inspire with the beauty and awe of Haiti's vibrant cultural heritage. We're happy to work with you to accommodate your event or venue. Our team can provide online classes to library and museums.
"We love Djenane!! She led a dance class for our large group of Girl Scouts. Interwoven with dance instruction, children learned some phrases in Creole and in French, the cultural meaning behind these expressions, and how dance movements you see in Haitian Carnaval represent strength, life, and joy. All activities were well-tailored to our group's ages and abilities. Djenane has a bright and welcoming manner that makes kids excited to be around her and learn from her. This is absolutely one of the best activities for children available in the Twin Cities. Days later, our kids are still joyfully exclaiming, 'TIK TAK, TIK TAK!'"
—Carrie Nelson, Girl Scout Troop 57317
Class Requirements
​​
Class Size: Max of 40 students (age 15+) and 25 students (under 15) per class. Additional support and costs may apply for larger groups.

Activity: Choose from a variety of classes including Haitian Culture (dance, songs, drums, storytelling), Caribbean dance, ballroom dance, hip-hop, or Zumba.

Level: Beginning, intermediate or advanced available

Venue: Studio with a Marley or wooden floor preferred but a large, open space, clear of furniture such as a gym, is acceptable. A sound system is also needed.
​
Costs
​​
One-Day Residency (2-hour minimum per class):
One (1) class: $80/hr

Two (2) classes: $75/hr

Three (3) classes: $70/hr
​
Five-Day Residency without student performance:
One (1) class : $100/hr x 5 + $150 materials = $650

Two (2) classes: $90/hr x 5 + $200 materials = $1,100

Three (3) classes: $80/hr x 5 + $250 materials = $1,450

​
Weekly Classes Cost:
A - Teen & Adults (13 years old and above)
$15 (single classes)

$130 (10 classes pass)

$200 (20 classes pass)
B - Kids ( 3 years old to 12 years old)
$10 (single class)

$90 (10 classes pass)

$160 (20 classes pass)
Rasanble Monthly Events
A - Teen & Adults (13 years old and above)
$20 (advance tickets)

$25 (at the door/ cash only)
B - Kids ( 3 years old to 12 years old)
$10 (advance tickets)

$15 (at the door/ cash only)
AFOUTAYI Dance Studio
2023 Classes Cost
​
Kids
$10 Single Class
$90 10 Classes Pass
$160 20 Classes Pass
​
Adults & Teen
$15 Single Class
$130 10 Classes Pass
$200 20 Classes Pass
​
​
​
Performance Requirements
​
Venue: Marley dance floor preferred, wooden floor acceptable, with a minimum area of 20' by 20'

Equipment: Sound system and microphone (wireless mic x2 + standard mic x3)

Supplies: 5 to 6 chairs for musicians

Amenities: Changing room (1 male + 1 female)

Other: Bottles of water​
​
​
​
​
​
​
Please contact us for a quote before booking us for a private performance using the form below.