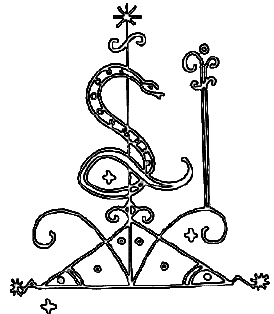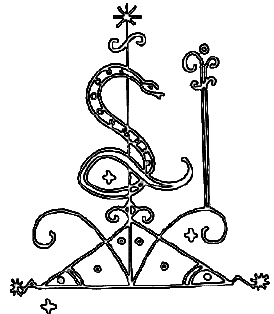 AFOUTAYI DANCE STUDIO
New Home & Renewed Programming!
Afoutayi is back with regular classes, rehearsals, performances and more! We welcome you to the AFOUTAYI DANCE STUDIO (2525 Nevada Ave North, Suite 211, Golden Valley, MN 55427), our new home for your regular dose of movement, tradition, sonorous folklore, and Haitian, African, and Afro-Caribbean spirit.
​
**IMPORTANT COVID-19 PROTOCOL: Please help us keep the space and each other safe by following CDC recommendations: wear a mask, bring your own water and hand sanitizer, and stay home if you feel sick.**
Afoutayi Haitian Dance Music and Arts Company can be booked to perform and/or teach at public or private events at a variety of locations including colleges/universities, schools, gala and community events, and festivals. In addition to the options described below, Afoutayi can tailor its programming to accommodate the specific needs of an event or host venue. Djenane Saint Juste, founder and artistic director can also be commissioned to create choreography to be performed by Afoutayi, and/or other dance companies or student groups.
Private classes and residencies are offered for as one day or week-long engagements. They are designed for a maximum of 40 students (over the age of 15) at a time. For students under age 15, classes are designed for a maximum of 25 students at a time. For larger groups, Afoutayi Company dancers are available as additional support (additional cost may apply).
Classes can be tailored to beginning, intermediate or advanced students of any age.
​
Classes can be focused on Haitian Culture (Dance, songs, drums, storytelling), Caribbean culture (dance), Ballroom dance, hip-hop, ZUMBA or any combination of the above.
Djenane Saint Juste's approach and technique makes the class/residency irresistible, educational, fun and a great workout where students will be enriched with new knowledge in body, mind and spirit.
​
For Residency/classes, dance studio with a Marley or wooden floor is preferred but a large, open space, clear of furniture with a clean floor such as a gym, is acceptable. A sound system is also needed.
Djenane Saint Juste



Choreographer/Dance Instructor/Storyteller/Writer

Hello! I'm Djenane Saint Juste, and I am a Choreographer, Dance Instructor, Storyteller and Writer from Haiti. I have been teaching Haitian Cultural Heritage for the past 25 years, I also like to teach Ballroom dance, Hip-Hop dance and ZUMBA.
I absolutely love teaching and performing at schools (K-12), universities, rec centers, and public and private organizations. The reason is simple: I am passionate about what I do and I make sure that every class or performance feels unique!
Invite me to your next event, and I guarantee you and your community will have a blast! If you have questions, don't hesitate to call or text 612.508.8038 or drop me a message. Ayibobo!
​
Photo credit: Maureen Carlyle
​
Residency testimonial
"We love Djenane!! Djenane came to give a dance class to our large group of Girl Scouts (elementary and middle school aged). She is a skilled group manager and the class was rich in content. Interwoven with dance instruction, children learned some phrases in Creole and in French, the cultural meaning behind these expressions, and how dance movements you see in Haitian Carnaval represent strength, life, and joy. All activities were well-tailored to our participants ages and abilities. Djenane has a bright and welcoming manner that makes kids excited to be around her and learn from her. This is absolutely one of the best activities for children available in the Twin Cities. Days later, our kids are still joyfully exclaiming, 'TIK TAK, TIK TAK!'"
—Carrie Nelson, Girl Scout Troop 57317
​
Testimonials from youth participants
"I learned that Haitian dance is seen as very powerful. It's like having a party and celebration all the time!"
​
"There is never a dull moment during this class. Everything about it was fun."
"Your positive energy rubs off on all of us every day and makes us happy every time we have your class."
​
"Something that struck me was how much joy that was generated in this class through art, games, and culture. Thank you so much for making my morning!"​
​
"It was really fun. I loved it! I think this was the funnest thing I've done
in a while. I really liked performing in front of everyone. I will never
forget this experience that I had!" -Nokomis Montessori North 5th grader
​
"The best teacher ever!" -Nokomis Montessori North 5th grader
​
'Dear Djenane, Thank you so much for teaching me dance and your culture. You're the most fun and energetic person I know." -Nokomis Montessori North 4th grader
​
Residency/Class Cost
Five Day Residency - K-12
(w/o student performance)
One (1) class : $100 per hour x 5 days + $150 materials (one time) = $650.00

Two (2) classes: $90 per hour x 5 days + $200 materials (one time) = $1,100.00

Three (3) classes: 80 per hour x 5 days + $250 materials (one time) = $1,450. 00

Activity: Haitian Dance & Culture, Caribbean Dance & Culture, Ballroom Dance, Hip-Hop, ZUMBA
​
One Day Residency - Pre-K & K-12
(two (2) hours minimum):
One (1) class: $80 per hour x 2 hours = $160.00

Two (2) classes: $75 per hour x 2 hours = $300.00

Three (3) classes: $70 per hour x 2 hours = $420.00

Activity: Haitian Dance & Culture, Caribbean Dance & Culture, Ballroom Dance, Hip-Hop, ZUMBA
Residency spotlight: Edina Public Schools
In collaboration with Minnesota Public Radio (MPR), Afoutayi completed a day-long residency at Normandale Elementary School in Edina, Minn., teaching traditional Haitian dance, drumming, culture, culminating in an all-school assembly featuring Afoutayi teaching artists and participating students showing off what they had learned in front of the entire school.
​
​
"Tik-Tak"
Tik-Tak is a community gathering and healing flash mob dance to make people aware of the urgency to live their life to their fullest because life passes very fast like a clock. The rhythm is "Rabòday" an Haitian carnival rhythm where people start to dance immediately.
​
​
Afoutayi offers a dynamic and engaging 60 minute performance that can be designed for any audience. This performance features signature Afoutayi repertoire performed by Afoutayi Company dancers, accompanied by live percussion. The performance inspires audiences with the beauty and excitement of Haitian vibrant cultural heritage, including dance, music, storytelling and song. The performance is also designed to educate audiences about Haiti–and its traditional & folkloric dances, culture, history and people–through an engaging and contemporary format.
Additional requirements for performance:
• Marley dance floor preferred, wooden floor acceptable, with a minimum area of 20' by 20'
• Sound system and microphone (wireless mic (2) + standard mic (3))
• 5 to 6 Chairs for musicians
• Changing room (1 male + 1 female)
• Bottles of water