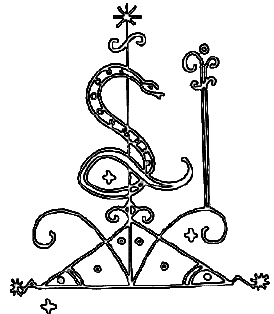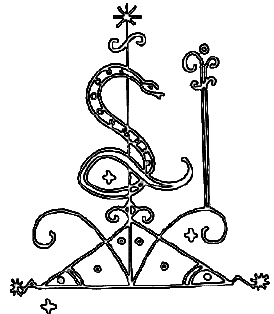 AFOUTAYI DANCE STUDIO
New Home & Renewed Programming!
Afoutayi is back with regular classes, rehearsals, performances and more! We welcome you to the AFOUTAYI DANCE STUDIO (2525 Nevada Ave North, Suite 211, Golden Valley, MN 55427), our new home for your regular dose of movement, tradition, sonorous folklore, and Haitian, African, and Afro-Caribbean spirit.
​
**IMPORTANT COVID-19 PROTOCOL: Please help us keep the space and each other safe by following CDC recommendations: wear a mask, bring your own water and hand sanitizer, and stay home if you feel sick.**
Alhassane "Sana" Bangoura began dancing under the direction of Ballet Africains dancer, Sorel Conte, in 1998 in Conakry, the capital city of Guinea, West Africa. He later became the Assistant Director of Conte's group, Wassasso and led the troupe to a first place win in two of the nation's televised cultural competitions, Stars Vacance and Festival National Culturel. Sana now lives in Minneapolis, Minnesota where he choreographs, teaches and performs with his brother Fode in their group, Duniya Drum and Dance. Sana and Fode are the 2017 recipients of the Minnesota State Arts Board Cultural Community Partnership Grant.
Since immigrating to America in 2007, Vivien has been performing, choreographing, and teaching Traditional Congolese dance throughout the Bay area (San Francisco, Santa Cruz, Oakland, etc…). Vivien specializes in Contemporary Nangama Congolese dance, which is a spiritual dance that combines Traditional Congolese with Modern and connects the dancers and participants with nature through movement, gestural expression, and emotion. which it combines with Modern dance. Having also studied Contemporary, Hip Hop, Break Dance, Ballet, Capoeira, Jazz, Street Dance, Modern, Lyrical, and yoga, Vivien sleeps, eats and dreams DANCE.
For the last 23 years, Patricia Brown has been an active member of the Twin Cities arts community as a dancer, instructor, choreographer, and performer. She is an African-based movement instructor who works with students of all ages, and teaches her fusion style in a variety of settings including primary and secondary schools, juvenile detention facilities, summer arts programs, dance studios, and community centers. She works with dance groups, choirs, and organizations such as the VocalEssence WITNESS School Program, Penumbra Theatre Company's Summer Institute, and Arts-Us. "Sister Patricia" is an adjunct faculty member in the Theatre Arts and Dance departments at both Macalester, and the University of Minnesota, where she received the 2004 College of Continuing Education Distinguished Teaching Award, and the 2007 Century Council Diverse Community Award. In 2013, Penumbra Summer Institute created the Patricia A. Brown scholarship in her honor. She was also nominated for a 2013 Sage Award in the category of "Outstanding Dance Educator," and in 2015 Arts-Us presented her with the Legacy Arts Recognition Award for excellence, leadership, and legacy in and through the arts.
Fabienne Denis comes from a family that has passed down musical traditions generation-after-generation. Her voice, lyrics, and melodies have become an integral part of Haitian culture. Fabienne was classically trained at the Academy of Fine Arts in Paris, yet she has never strayed from her appreciation of the richness and complexity of Haitian Vodou rhythms.
Jimmy Diligent is an International artist, performer, dance Instructor, and a native of Haiti. He is a well-known ballroom dancer and was trained in Haitian Traditional dance by Madame Florencia Pierre at the "Institute de Danse JAKA" in Port-au-Prince, Haiti. Jimmy Diligent has traveled with the Haitian Roots Band "RAM" all around the United Kingdom, performing "Vodou Nation" directed by Brett Bailey and Geraldine Connor. He continues to teach and direct Afoutayi-Ayiti in Haiti, and also travels internationally to teach and perform at various cultural events in the United States.
Yeniel "Chini" Perez Domenech
Born in Cuba, Yeniel "Chini" Perez has been a professional dancer for the last twenty years. Under the direction of Fransisco Zamora (Mimini), Yeniel was both a dancer and choreographer in Cuba's dance company, Afrocuban de Matanzas, participating in both national and international dance events. He has traveled the world performing in Italy, Germany, Spain, Sweden, France, Holland, Mexico, Puerto Rico, and the United States. He is also a dedicated teacher, and has taught courses at universities in Mexico, Puerto Rico and the United States. The particular styles of dance he teaches include Cuban Style Salsa, Mambo, Son Montuno, Pilon, Cha Cha, Contemporary dance, and Afrocuban styles such as Rumba, Yambu, Guaguanco, and Columbia. Currently, Yeniel is a member of the Street to Stage performance team, and has a dance school called Chini Studio in Minneapolis in Uptown, where he offers classes in Cuban Style Salsa and Afrocuban Dance.
Mary Anne & Sergio Quiroz
Sergio and Mary Anne Quiroz have a long history of serving the community and upholding the four virtues of Mazehaul: Respect, Honesty, Gartitude, and Service. They are both community leaders, teachers, and advocates for community engagement.
Rooted in his cultural identity, Sergio, born in Torreon, Coahuila, Mexico, and immigrated to the United States in 1989. His passion for arts and culture merged with dance at Johnson High School, where he co-organized a Mexican Folkloric and Mexica Aztec dance group. Currently, Sergio teaches and shares ancestral knowledge, traditions, and ceremonies that have been passed down by his elders and teachers. Mary Ann, born in Manila, Philippines, is passionate about arts and culture. At the age of six, she expressed her interest for dance in Ballet and Polynesian dance, and was taught Traditional Filipino Dance by her grandmother. After immigrating to the United States in 1989, Mary Anne became involved in community work as a youth organizer and found her passion in arts advocacy and community engagement.
Blurring the lines between art and technology, theater and cinema, music and art, Miko Simmons is an international, award-winning Multimedia Artist, Projection Designer who has been innovating in the convergence of Film/Animation and Theatrical Production for more than fifteen years. He has done animation in various Theater Productions at the Guthrie, the Cowles Theater, the Ordway, Mixed Blood Theater, and the Southern Theater; in various Galleries/Museums such as the MIA, Dr. King Memorial in Washington DC, Northern Spark Festival, the Walker, and Soviet National Academy of Sciences. His work has also been featured in Television Productions such as PBS Tell Them We Are Rising, Showtime Lincs, Asunder, and Once Upon a Time When We Were Colored.