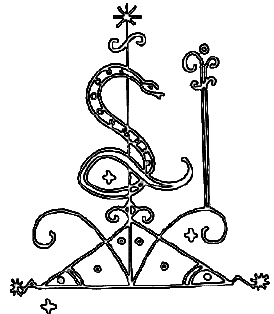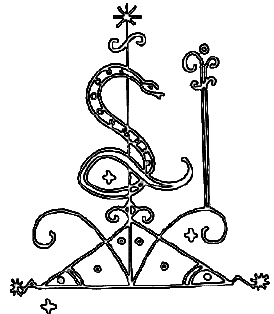 AFOUTAYI DANCE STUDIO
New Home & Renewed Programming!
Afoutayi is back with regular classes, rehearsals, performances and more! We welcome you to the AFOUTAYI DANCE STUDIO (2525 Nevada Ave North, Suite 211, Golden Valley, MN 55427), our new home for your regular dose of movement, tradition, sonorous folklore, and Haitian, African, and Afro-Caribbean spirit.
​
**IMPORTANT COVID-19 PROTOCOL: Please help us keep the space and each other safe by following CDC recommendations: wear a mask, bring your own water and hand sanitizer, and stay home if you feel sick.**
Born and raised in Haiti, Anne has lived in Minnesota since 2002. Besides being a teacher and an artist, Anne is the founder of the Minnesota Haitian Cultural Center and a student of Afoutayi Dance, Music & Arts Company. Anne first learned Haitian traditional dance with Florencia Pierre at the JAKA Institute in Petion-Ville, Haiti. Anne is passionate for Haitian Folklore and African dance.
Although theatre and creative writing are more her forte', Brenda Bell Brown has learned to respect the power of the dance under the training of Cheryl Cloyd (Memphis, TN); Julie Strandberg and Gary Almasi Miller (Brown University); Baba Charles Rudolph "Chuck" Davis (Duke University); Sandra J. Gaillard, Barak Ade' Soleil, Patricia Brown, Djola Branner and Morris Johnson (Minneapolis, MN) to name a few. Much honor is due to Madame Florencia Pierre' and her daughter, Djenane, for stepping Brenda into the realm of Haitian art, furthering her training in African diasporic form, design and substance.
Originally from Indiana, Melissa began studying dance at the age of two. She has actively trained, studied, and performed various art forms in Twin Cities for the past eleven years. Her background includes: Capoeira, Ballet, Tap, Modern, Contemporary, Samba, Afro-Brasilian, Afro-Cuban, West African Dance from Ghana and Guinea, as well as Traditional Haitian Dance.
Michelle Johnson, born and raised in St. Paul, Minnesota, has been dancing with Afoutayi since June of 2016. In her day-to-day she seeks to promote wellness, truth-telling, and healing in her family and cultural lines, striving to build bridges between communities. It is the family atmosphere of Afoutayi, the spiritual groundedness, revolutionary spirit, and embodied nature of this work that keeps her coming back.
Laura Levinson is a mixed-media performance artist based in Minneapolis. She has performed locally with Contempo Physical Dance, Movement Architecture (Deborah Jinza Thayer), and Aniccha Arts, among others, and she has performed and studied with Afoutayi Dance, Music & Arts Company for the past three years. Her personal work as an artist explores ways to merge embodied practices with social justice and community healing. Her background includes training in dance/movement arts, vinyasa yoga and meditation, and trauma-informed yoga and somatics.
Asya Mikhailenko Sturgell
Asya Mikhailenko Sturgell has been dancing with Afoutayi since 2017. She is passionate about community building and is honored to help foster multicultural connections as a company member. A native of Ukraine, she lives in Plymouth, Minnesota, where she drums up a living as a designer and visual communications professional.
Erin Rogers joined Afoutayi in March 2017. Erin is a biomedical engineer by trade but currently works in clinical communications. She loves dancing, Pilates, and being on her road bike. When she is not doing these things or working, she is driving her restored 1955 Chevy with her husband.
Nteranya Arnold Sanginga is completing a BA in Political Science, with a focus on Dance and African Studies at Macalester College. He is honoured to have been welcomed into Afoutayi and has been humbled through the process of learning Haitian cultural dances and celebrations. Being of Congolese descent he remains indebted to Afoutayi for allowing him to be in this space so familiar to his home. As an aspiring dancer he hopes to share the joy in community he has experienced with Afoutayi.
Katya Treskunova, Russian born and Minneapolis raised, joined the Afoutayi family in Jan 2017. An anthropologist by schooling, design project manager by trade, and movement enthusiast since birth Katya has a unique and multi-faceted background in both creative and business disciplines. The combination of her training in music, gymnastics, and kettlebells is what led her to exploring dance as a movement expression and ultimately , her love for building communities and bridging cultural gaps through dance, music, and story-telling is what motivates her to keep learning and developing herself as a performer. She currently dances, studies, and performs in a variety of genres including Haitian, West African, Hip-Hop, and Salsa and hopes to continue leveraging her experiences in order to build a stronger, more inclusive community.
Jonathan (AJ) van Arneman, Company Member, is a dancer from Sint Maarten, Dutch Caribbean. He started training with Afoutayi during the Spring of 2017 and has since performed with the company on numerous occasions. AJ is trained in West African Based movement, Contemporary Indian dance, Modern, and Hip Hop, but Haitian dance holds a special place in his heart as a true Caribbean art form that reflects his cultural upbringing. As the Haitian proverb goes: "Sonje lapli ki leve mayi ou" or "Remember the rain that made your corn grow."
Anthony Wilder is new to Haitian dance but not to African or African diaspora dance forms. Back in 2009, Anthony began to explore West African and Caribbean dance forms during his undergraduate at UW-Madison. After graduating, he joined Atimevu Drum and Dance (Ghanaian) and Limanya Drum and Dance (Guinean), where he danced with both companies for over 5 years and led to opportunities to study with master dancers and travel abroad. Anthony moved to Minneapolis in 2015 and joined Duniya Drum and Dance and became a new member of Afoutayi in 2017 and excited to continue dancing.